Breakish
Area Information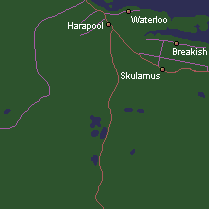 Business
Skye Serpentarium


The Skye Serpentarium was opened in 1991 by Catherine and Alex Shearer as an exhibition and educational centre. It has been featured on BBC, Scottish & Grampian television and has won several awards.
Catherine is an experienced herpetologist and has helped rescue over 300 abandoned or rescued reptiles and amphibians.
There are over 50 animals on display from White's Tree Frogs to Large Green Iguanas. Catherine, Alex or an experienced member of staff is always in attendance. Frequent snake handling sessions are held for those who have the courage! Questions or requests for advice on snakes & reptiles pet ownership are welcomed and sponsorship is encouraged for the rescued animals. Toys, gifts and some refreshments are also available.
Our Aims.
To provide an educational centre and to help soften people's attitudes to snakes and reptiles.
To provide a safe, secure home for rescued or abandoned animals.
To help prevent the trade in wild animals by supporting a captive breeding programme, especially in endangered species.
To encourage responsible pet ownership and provide advice, food & equipment to pet owners.
Coach parties or groups welcome by prior arrangement.
Open 10am to 5pm, Monday to Saturday (including Bank Holidays), Easter until October. Also 10am to 5pm on Sundays in July & August.