ISBuC Site Help
To help you look around and encourage you to stay
ISBuC pages are all designed using a similar layout.

To reveal the location of each item
move your mouse over the <O> 'EyeCon'
Your Place
Area Information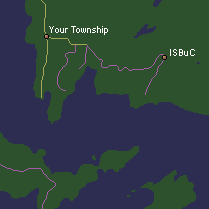 Your Business in our Business Index
Your Property in our Property Index
Your local Sights attracting visitors
Your local Walks attracting visitors


On each page you'll find a Menu Button
<O>
for accessing the different sections of our site.
Moving your mouse pointer over the Menu button will reveal the Section Menu
<O>
. Selecting an item in this menu reveals a list of all pages in this section.
The Section Heading
<O>
is colour coded and labeled according to the section you are browsing.
Every page is part of a section so you use the Section Navigator
<O>
to move around. The
Index
button lists all the pages in the current section.
<<
and
>>
step backwards and forwards throught the pages in the currrent section.
Each page has at least one thumbnailed Picture
<O>
, so you can see what we mean, and a Heading
<O>
which tells you what the page is about.
If the page is associated with a particular area an Area Panel
<O>
is shown containing
- the Area Heading
<O>
(linked to the area information page),
- the Area Map
<O>
(if appropriate, the specific location is highlighted)
- and the Area Links
<O>
to pages also associated with this area. (If appropriate, their
location is revealed when the pointer is moved over a link).
If the page is not associated with an area then an Information Panel
<O>
is shown suggesting links to other pages on ISBuC.
The Location Map
<O>
is a quick click link to the ISBuC Area Map. If the page is associated with an area it will be highlighted here.
Shortcuts
<O>
give you easy access to a few of the more popular pages on ISBuC. If you still can't find what you're looking for then you should try our Site Search
<O>