Drumfearn Area
Know something else about this area?
Contact ISBuC today by phone on (01470) 552223
or email
info@isbuc.co.uk
and tell us about it.
'Drumfearn'
Drumfearn
Area Information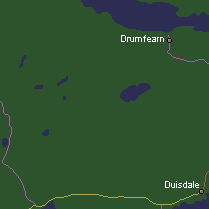 DRUMFEARN
(Gaelic: Spring hill)
It is said that Viking boats were carried overland between here and Kinloch. This effectively joined Loch Eishort and Loch na Dal and avoided the need for a treacherous journey around the Point of Sleat.
DUISDALE
(Norse: Misty dale)
The MacKinnons, standard bearers to the MacDonalds, once held this area which follows the coast around Isleornsay bay.