Talisker Area
Know something else about this area?
Contact ISBuC today by phone on (01470) 552223
or email
info@isbuc.co.uk
and tell us about it.
'Beach'
Talisker
Area Information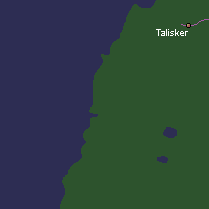 TALISKER
(Norse: Rock house)
The house, traditionally the property of the son of the Chief MacLeod, gave us the name of the world famous whisky produced nearby in Carbost.