Church and Chapel
'Glorious History'
More sights we should see?
Contact ISBuC today by phone on (01470) 552223
or email
info@isbuc.co.uk
and show us.
Inverarish
Area Information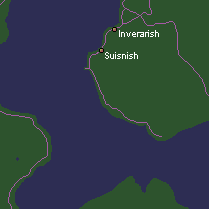 Sights
Church and Chapel


Ruins of Churches and Chapels abound on Skye and Raasay and hint at a more numerous and more godfearing population in days gone by. Good examples are to be found at Trumpan, Kilbride and a particularly fine one near Inverarish on Raasay.