The Fairy Glen
'Unusual Weather'
More sights we should see?
Contact ISBuC today by phone on (01470) 552223
or email
info@isbuc.co.uk
and show us.
Balnaknock
Area Information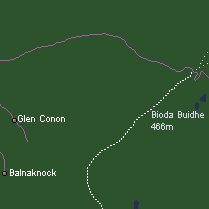 Sights
Bronze Age round house
The Fairy Glen
Walks
..
The Quiraing 1
--
The Trotternish Ridge 1


This enchanting area near Uig is reached by taking the road to Sheader, left on the way out of Uig heading for Portree.
It has become known as the Fairy Glen because of the unusual way that the land has eroded, appearing to form miniaturised mountains, valleys and lochs.